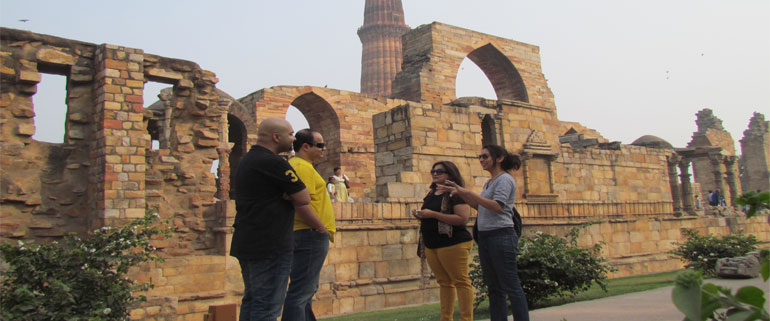 Tour Guide
A Tourist Guide helps in planing, organising & conducting various kinds of tours & trips for individuals and groups. A guide plans the itinerary applying knowledge of countryside to determine best routes and sites. A Guide helps in arrangements of transport, hotels, meals, tickets and offers information on history, culture, religion and society of the visiting places.
We provide Tourist Guides with qualities like :
A clear voice and self-confidence when speaking in public to be enthusiastic and knowledgeable about their subject to be able to absorb and remember large amounts of information to be aware and able to keep track of people in the group flexibility, to cope with emergencies or unexpected incidents patience to provide a high standard of customer service fluency in another language or languages, if working with non-English speaking tourists
Tourist Guides for India Tours for :
Taking visitors around cities, religious sites, historic buildings, industrial heritage sites, gardens, museums and other places of interest in India.
Providing detailed information about a site's history, purpose, inhabitants, architecture, furniture, paintings, ornaments, flora and animal life for a India tour.
Help in planning and possibly directing visitors to other places of interest and related sites in India.